The saying goes: With age comes wisdom. While that might be true, age can also bring on some conditions that are a little less desirable. As we get older the problem of incontinence can increase. Prostate cancer, BPH (benign prostatic hypertrophy), and advancing age can all contribute to bouts of incontinence. With all the options on the market today there is no reason to live in fear of incontinence. Whatever your lifestyle is there are products to help you maintain your quality of life.
Overcoming the Stigma of Incontinence
We've all heard the jokes about getting older and the need for adult diapers, but the fact of the matter is there are real medical conditions that can cause incontinence. A lot of these reasons have nothing to do with age or the aging process so there is no reason to live in shame. The stigma of incontinence can sometimes prevent those who suffer from it from finding the support and resolution they need. In an article written for nursinginpractice.com, research presented at the Global Incontinence Forum found only 60% of those who suffer from incontinence feel comfortable talking about it with their partner while less than 30% choose to tell members of their close family. Women seem less comfortable than men discussing this social taboo. But once this malady is brought to light, sufferers will quickly realize that, with the abundance of resources and support, they are not alone.
Talk to Your Doctor
The first step in solving this dilemma is to discuss it with your general practitioner (GP). Your doctor (as well as his nurses) is a great resource for finding the correct product for your situation not to mention support groups if needed. Most importantly, your physician will understand the root cause of your incontinence and its impact on your lifestyle. They have a thorough knowledge of how prostate cancer or BPH can cause incontinence and the best ways for coping with incontinence.
What are my Options for Incontinence Care?
There have been great improvements in the manufacturing of incontinence products. Whether your case requires diapers, protective underwear/pants, or pads and liners the options are plentiful. The key is identifying which products offer the proper protection you need for dealing with incontinence, not to mention matching the correct product for different social situations. For example, you might opt for a more lightweight/discrete brief instead of a diaper for an occasion that requires more formal wear for a shorter period of time. With advances in materials used for adult briefs/diapers the ability to tailor your protection to your social situation allows for greater flexibility.
Diapers/Briefs
When we think of incontinence the first thing that comes to mind is adult diapers. In the past they have been bulky and uncomfortable, but with innovations in materials newer diapers aren't anything like their predecessors. To further illustrate how things have changed, adult diapers aren't even referred to as diapers anymore. They are more commonly referred to as adult briefs. This subtle difference goes a long way in overcoming the stigma of incontinence.
A great option is made by First Quality Prevail. They offer a variety of options including Premium Protective Underwear and Protective Underwear with Extra and Super Absorbency.

The manufacturer Covidien has created the Kendall line of adult briefs. There is a wide variety of options for consumers such as Wings Quilted Overnight Adult Brief and Simplicity Disposable Adult Quilted Briefs. These manufacturers of also discovered that the use of different materials makes these products more comfortable and absorbency.

Tranquility offers the Slimline Briefs in both disposable and breathable versions. They also offer the Tranquility ATN (All Through the Night) Disposable Brief for maximum protection during the night.

Another choice for consumers is Attends and their Super Plus Absorbency Underwear with Leakage Barriers. They also offer bariatric patients the Bariatric Severe Absorbency Briefs.

Plus Companies such as Medline offer many options such as FitRight Ultra Disposable and FitRight Plus Cloth Like Adult Disposable Briefs.

Many manufacturers offer different levels of absorbency in their briefs. A good example is Abena Abri-Form Comfort Adult Briefs which are available in four different absorbency levels.

Manufacturers have also realized that men and women are built differently and offer briefs made for each. Depend offers men Real Fit Briefs for Men and women Silhouette Maximum Absorbency Brief for Women for proper anatomical fit.

There are even reusable briefs such as the Wearever Men Super Reusable Incontinence Briefs which are machine washable up to 250 times.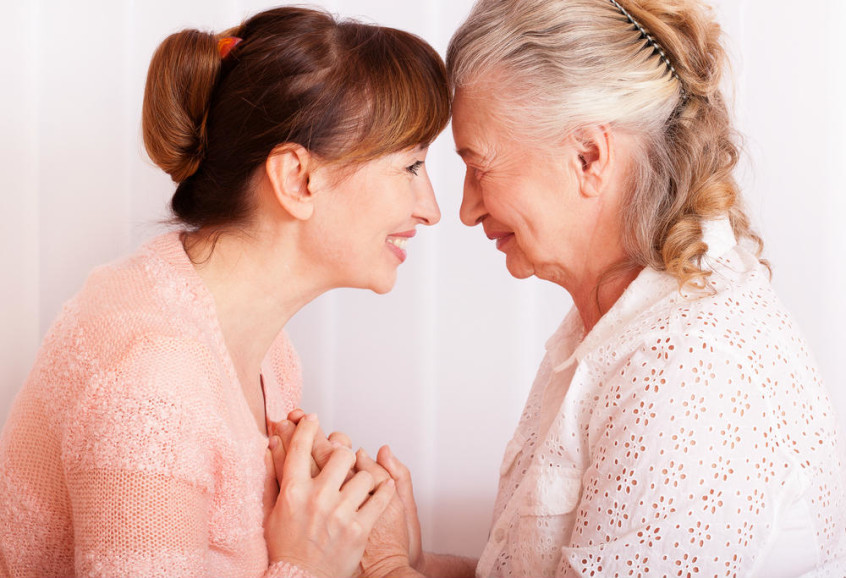 Pads and Liners
These are comfortable, moisture proof, and cloth like (not to mention superabsorbent) for dryness and odor control and provide maximum hygiene with dignity. They usually anchor via adhesive to your own underwear making them effective yet discrete. There are many options, from moderate to maximum absorbency for dealing with incontinence. Customers have the option to choose different products that work for them in different social situations.
Whatever your need or situation there are options out there, you'll be surprised at how many different options you have.
All You Need To Know About Incontinence

Disclaimer: All content found on our website, including images, videos, infographics and text were created solely for informational purposes. Our content should never be used for the purpose of diagnosis or treatment of any medical conditions. Content shared on our websites is not meant to be used as a substitute for advice from a certified medical professional. Reliance on the information provided on our website as a basis for patient treatment is solely at your own risk. We urge all our customers to always consult a physician or a certified medical professional before trying or using a new medical product.